One Vibe Radio - One Vibe Radio Online - One Vibe Radio Live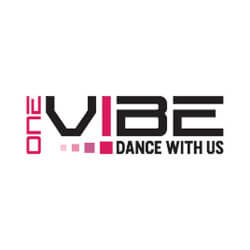 Despre One Vibe Radio
Ascultă Live One Vibe Radio! One Vibe Radio is a radio station that broadcasts exclusively online, broadcasting in the 128 kbs stereo band. On December 4, 2020, the best songs of the moment were broadcast for the first time, carefully selected for the listening audience. The genres of music broadcast on One Vibe Radio are: Dance, House, Club and Techno. One Vibe Radio is aimed at audiences aged 16-50! The founders of this radio station are Mc Bobo & Bobo(RO), the latter will have a one hour show (Dance Night Session) every Saturday night from 17 September, starting at 21:00.

One Vibe Radio sloganul lui: "Dance Music Station"
Poți vedea informații incomplete, depășite sau incorecte pe site-ul nostru? Simți că știi mai multe despre radio? Ajută-ne în munca noastră, scrie-ne pe Facebook și în schimb te vom recompensa fără nicio publicitate! :)
Contact





Radio România Actualităţi





























Vibe FM - One World Radio





Radio DEEP - Dance & House - Romania






Oltenia Craiova - Radio România









Mai multe radiouri
One Vibe Radio căsuța pentru comentarii
Angajații radioului nu citesc această căsuță! Vrei să ceri o melodie sau să transmiți un mesaj DJ-ului? Încearcă una din
posibilitățile de contact
!
Ai dat deja like pe pagina noastră de Facebook?